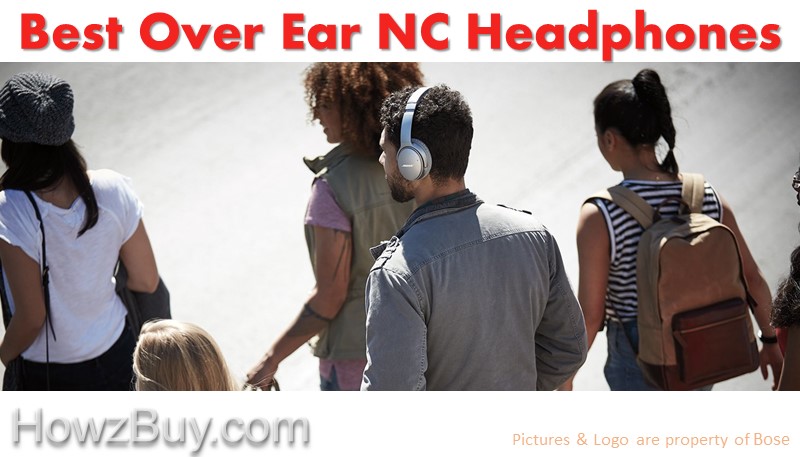 We did extensive research on Best Over Ear Noise Cancelling Headphones as well as The Best In-ear Noise-Cancelling Earbuds and here are the recommendations by HowzBuy team.
[HowzBuy team consists of experts with Research and Development experience over more than 26 years, worked in NVH sections too]
Headphones is FEELING the SOUND
Before you go ahead do keep in mind that headphones is matter of feel, its all subjective, so the one which we recommend as BEST may not be the BEST in your opinion, but that's not ODD case. We respect your feelings.
So go ahead test them up in shop near your home, feel them into your ears and then only decide to BUY 🙂
Factors that are considered while ranking the headphones are
Over ear type design
Active Noise Cancellation facility
Excellent Customer reviews
Excellent reviews by branded websites
Value for money factor (although last recommendation is for Luxury Class consumers)
Extra features which are particular to that headset (not available with others)
Novelty of design
Style quotient
Brand image
Note : if you wear glasses, you may like to go for In-ear earbuds rather than Over ear NC headphones, please read my article The Best In-ear Noise-Cancelling Earbuds 2019
Best Over Ear Noise Cancelling Headphones 2019

HowzBuy Pick

Bose QuietComfort 35 Series II

GOOD
Dedicated button for Google Assistant
Best Active Noise Cancellation (slightly less than QC25)
Excellent Wireless Bluetooth sound
Excellent performance on calls over microphone
Highly Comfortable design, Light Weight, Foldable
Excellent Battery Life 20 hours, Included cord if battery dies
BAD
Battery isn't replaceable
Wired mode listening with NC Off is poor, sounds flat
You can't make calls when the battery dies, but only listen to the music
BEST BUY AMAZON
Best Over Ear Noise Cancelling Headphones 2019

Runner Up

Bose QuietComfort 25

GOOD
Extra-comfortable design
Highly Effective Active Noise Cancellation, works best with Jet boom, trains, tyre roar, air conditioner noise
Crystal Clear Dynamic sound
Highly Comfortable design, Light Weight, Foldable
Excellent Battery Life, Included cord if battery dies
BAD
High Price
BEST BUY AMAZON
Best Over Ear Noise Cancelling Headphones 2019

Best Budget

Audio-Technica ATH-ANC7b

GOOD
Sound quality acceptable in the given price range (boomy bass with descent treble)
Good Active Noise Cancellation
Foldable compact design with carry case, good for travelers
Cheaper than competing models from Bose
BAD
Ambient sound leakage for Over ear type design
BEST BUY AMAZON
Best Over Ear Noise Cancelling Headphones 2019

Cheap

Samsung Level On Wireless

GOOD – CHEAP
Supports Samsung's proprietary audio format available in its latest smartphones
Good Active Noise Cancellation (less than QC35, but better than Audio-Technica ANC7b)
Good wireless Bluetooth sound, surprisingly works in similar way on wired connection too.
Good call quality using microphone
Comfortable design, Light Weight
Free Level companion app for Android devices. Gives an EQ for music, a Text-to-Speech feature for compatible Samsung phone and volume control for your device and the headphones
BAD
Samsung's ultra high-quality audio only available on Samsung devices
BEST BUY AMAZON
Best Over Ear Noise Cancelling Headphones 2019

Costliest 

Sennheiser HD-1 Wireless

GOOD – Best NC, Best Sound, Best Comfort, Best Style
Best Active Noise Cancellation

(not as good as BOSE)

Excellent wireless Bluetooth sound
Exceptionally Comfortable design
Excellent Battery Life
Analogue connection available, so you can use them while the battery dies. However you can't make phone calls over mic on wired connection.
BAD
Exceptionally Pricy
Echo effect on phone calls
Uncomfortable if you wear them with your glasses, so make sure to try before you buy if you wear glasses
BEST BUY AMAZON