Bose Quitecomfort 35
Design : Love playing music anytime & Anywhere no-worries. Bose qc 35 is engineered with impact-resistant materials, glass-filled nylon and corrosion-resistant stainless steel. It will be one of your favorite  support in any terrain and conditions. The QC35 headband is luxurious along with being soft. Wrapped in a soft covering material – Alcantra, provides a nice comfort for all day long listening. The ear cushions are manufactured from a synthetic protein leather, and have a silicone bead for passive noise reduction.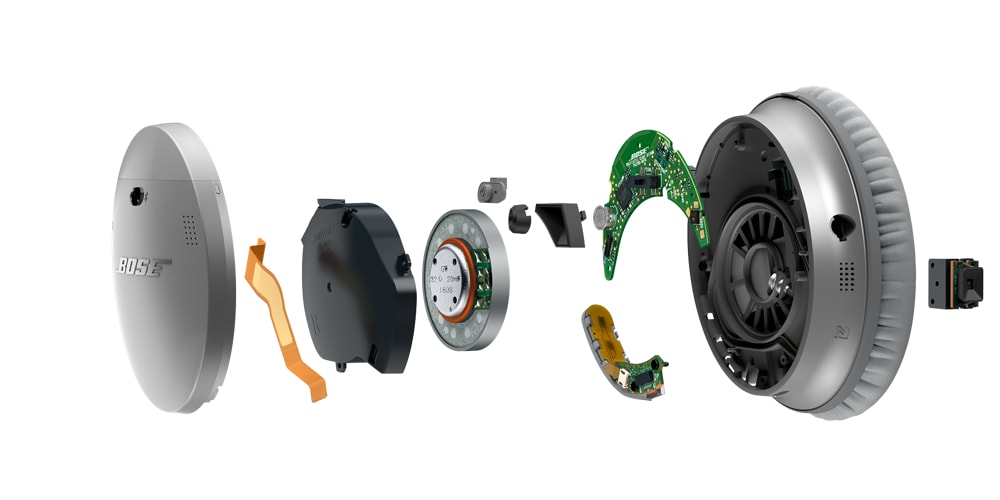 Sound Quality : Bose is known for its best sound quality with stunning Bass and crystal clear clarity. You will find more but never the less in this Bose device too. The bass quality is well balanced, and smooth with the lows and mids being crisp. with it predecessor the Bose qc25 it was difficult to make any improvement in them but after hearing the qc 35 play you'll definitely fall in love with them. One of the best releases by Bose upto date.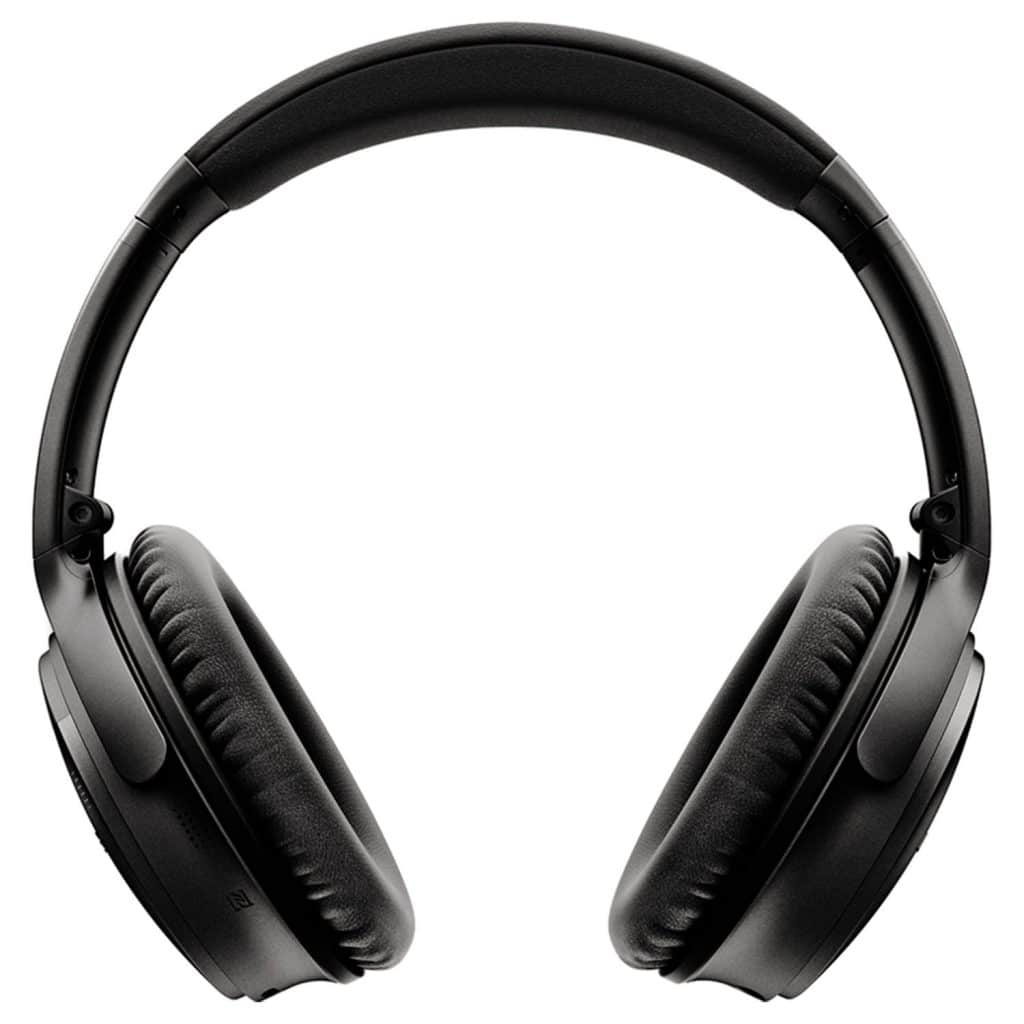 Noise Cancellation :Bose quietcomfort 35 are the best noise cancelling headphones. With its Acoustic noise cancellation Technology, it continuously cancels noise by sending opposite signals, by measuring and reacting on noise. It means you can feel the heaven right inside your ears.
Personal Customization : You can create an unique premium design all yours with nearly limitless colors to choose from. Only the Color will be your choice other than that no exceptions are made while considering its durability. Every devices passes stringent quality and durability test.

Wireless Connectivity : The Bose qc35 wireless headphones are engineered with NFC and Bluetooth altogether so you can be seamlessly connected without any tangling wires.
Battery : The best Battery backup You could get in a wireless Headphone after the Bose qc25 is here. With a whooping Battery of 20 hours for Wireless Usage and bose quietcomfort battery life is of 40 Hrs for wired use, it is none other than a complete Music House.
Moreover a 15 minutes of charge will provide you with another 2.5 Hrs after you have exhausted for 20/40 hours long.
Dimensions/weight without the cable

Headphones:

7.1″ H x 6.7″ W x 3.2″ D (8.3 oz)

Audio only cable:

47.2″

USB cable:

12″

What's in the Box ?

QC35 wireless headphones
USB charging cable
Audio cable for wired connection
Airline adapter
Carrying case

Bose QC35 Price, Discount & Offers

Black Color on Amazon
Silver Color  on Amazon

Bose QC25 Price, Discount & Offers


on Amazon
My Verdict :
If you are Music Lover and have a mid range budget then this headphones are just for you it has the best sound Quality.
Huge Battery Backup for more than 20 hours of wireless music pleasure. Its 15 mins fast charge technology is best when you are running late to charge the device full. With dual connectivity options, even though most of you might be using the bluetooth for the connectivity but its always better to have a Plan B ready. Its world-class Noise Cancellation quality remains unmatched among other same priced products in Wireless Headphones Category. I recommend You to Buy this Headphones for that elegant and unique feel and touch in your daily music Love.
Official Commercial of Bose QC35 :

Unboxing The Bose QC Noise Cancellation Headphones :
Credit : ABT
FAQ's :