Roku Ultra
Every time some new home theater format comes along, like high-definition, 3D, 4K or HDR, you have to upgrade everything associated with it. Not only you need a new TV, but you also need a new source device, sound bar or AV receiver. Roku Ultra provides relief from all that trouble. It's a device that is compatible to play the latest 4K and HDR video streams from Netflix, Amazon and more. You no longer need to upgrade your current Tv or Audio System, Thanks to Its optical digital audio output.
Most of today's streaming devices, including the less expensive
 and
, Google Chromecast Ultra, Nvidia Shield and the Xiaomi Mi Box, lack that optical digital audio output.They pass audio via HDMI, thats fine if you are connecting them directly to your TV. But many people use AV receiver, sound bar or other systems for switching. SO if you dont want to upgrade your current setup then Roku Ultra is a great thing to have.
Roku Ultra specifications
TV Compatibility

HD TVs – Up to 1080p (1920 x 1080) with up-scaling from 720p

4K UHD TVs – Up to 2160p at 60fps (3840 × 2160) with up-scaling from 720p and 1080p

4K UHD HDR TVs – Supports HDR10 technology

Audio features

Dolby Audio over HDMI® and optical

USB media formats

Video — H.264/AVC (.MKV, .MP4, .MOV), H.265/HEVC (.MKV, .MP4, .MOV); VP9 (.MKV)

Audio – AAC (.MKV, .MP4, .MOV); MP3(.MP3, .MKV); WMA (.ASF, .WMA, .MKV), FLAC (.FLAC, .MKV), PCM (.WAV, .MKV, .MP4, .MOV), AC3/EAC3 (.MKV,.MP4. .MOV, .AC3), DTS (.MKV, .MP4, .MOV), ALAC (.MKV, .MP4, .MOV, .M4A)

Image — JPG, PNG, GIF (non-animated)

Remote control

Advanced point-anywhere remote with voice search, headphone jack, and gaming buttons

Speaker for lost remote finder alerts

Player includes IR receiver, compatible with various universal remotes

Ports
Power, HDMI 2.0a, Ethernet 10/100, microSD, USB, Digital Optical Audio
Networking

802.11ac MIMO dual-band wireless

Power input
Power consumption
12V – 1A power adapter
<4.5W (typical) when streaming
Size
4.9 x 4.9 x 0.85 inches
Weight
8.0 ounces
Storage expansion

microSD card slot for additional channel storage

USB port for local playback
Roku Ultra Design

Roku 4 was a large, clunky black box with a noisy fan. But here comes Roku Ultra, compact & quieter. Roku Ultra is a relatively compact, square-ish device, at 4.9 x 4.9 x 0.85 inches.  There are enough ports to please even the most critical videophile. Including power and HDMI ports, there's also an Ethernet port, a digital audio output, a microSD card slot and a USB port. Roku Ultra is also now the only model in roku series to come with a USB port for playing your own media.
 Interface & Roku Ultra Performance
Roku's operating system has not changed necessarily in the past few years. The interface is smooth & snappy because Roku Ultra is a powerful system. With a fast quad-core processor and 802.11ac dual-band wireless, Roku Ultra gets you to your favorite shows fast and channels that launch quickly.

The new Roku Ultra is a ultimate streaming player for HD and 4K Ultra HD TVs with an HDMI connection. Just connect your Roku Ultra streaming player directly into your TV or receiver. The 4K experience requires a compatible 4K TV and 4K content. HDR requires a compatible TV and content.
High dynamic range content has hit the ground running , especially in the world of streaming. HDR technology enhances the contrast and color representation of the existing pixels on your TV to create a more natural viewing environment. With HDR, colors are bright and bold. Shadows and highlights form exquisite detail, with Details poping off the screen. With up to 60 frames of video per second, you get smooth, responsive, crystal-clear picture.
Roku Ultra audio supports Dolby Audio over HDMI and optical.
Content and Roku Ultra Apps

With 350,000+ movies and TV episodes to choose from, entertainment is on your schedule. From latest movies and shows to cult classics, find where your favorites are free or cheapest to watch with unbiased search across top channels. Search through a wide selection of paid or free channels — by actor, title, or director — using your Roku Ultra remote, Roku mobile app, or voice search. With Roku Feed, you can follow movies, TV shows, actors, and directors and get automatic updates when new content is ready to stream or when the price drops. You can take it anywhere you want . all you need is your Roku remote, power adapter, and smartphone, tablet, or laptop with a web browser to connect your player.
Roku Ultra Remote & mobile Experience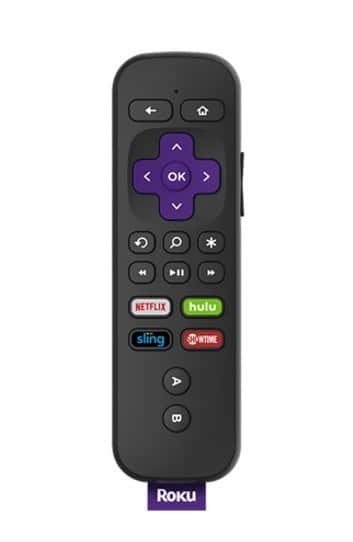 Roku's remote controls have been getting consistently better with each new model. The Roku Ultra's remote has a matte finish and it is thinner than previous version. Get awesome features like an enhanced point anywhere remote with voice search, gaming buttons, voice search. Just tell the remote what you want & get fast results. There are headphones included for private listening. Now no need to worry about where you kept your remote or if someone hide it, Just press the button on your Roku Ultra and your remote will tell you where it is.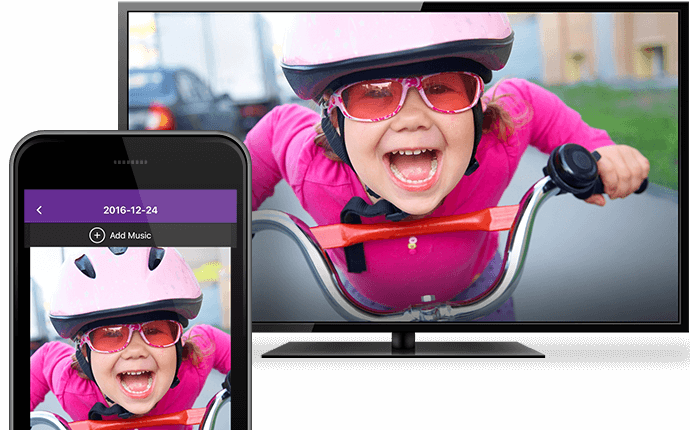 You can even use your smartphone as a fully functional remote control and so much more. Simply touch the "What's On" tab in the Roku mobile app to turn your phone into your own entertainment guide. Private listening feature lets you listen as loud as you want, while keeping things quiet for everyone around you. You can share photos, videos, and music from your smartphone or tablet right to your TV.
Finally, I'm dividing my Roku Ultra review into Pro's & Con's
THE GOOD

THE BAD

 Compact, quiet design

4K, HDR Support, Lots of Apps

Smooth & Snappy

Useful functions

 4K-HDR content still uncommon & need supported device to Watch

Should have included an HDMI cable
So, should i buy Roku Ultra ??
4k/HDR/ 60 fps content need compatible device to take full advantage of it. So if you want just a streaming device, you can go for
 or Roku
 . Although I'd still recommend going for the Roku Ultra for the sake of future proofing. In addition it supports USB, Dolby Audio, Voice search, and the lost remote finder that former version lacks.
Bottom Line
Basically, Roku Ultra is a best

streaming 

choice for you.


You can also Buy


GOOD READ – Cowin E7 Active Noise Cancelling Wireless Bluetooth Headphones Review