Which "ONE" should You Buy ?
1MORE Triple VS 1MORE Quad Driver In-Ear Headphones
As we know, now a days for listening music, talking with peoples on a call for long duration we commonly used headphones. Headphones are best source for listening music while travelling,running, at gym,workout, relaxing and keeping mood fresh. sometimes we just tired, getting bored and feeling alone at that time just put your headphones on ear and play music. I am sure within 10-15 minutes, you feel fresh and you can focus on your other routine with positive and fresh mind.
In market we see, different types of headphones with some new specification and upgradation. Every brand has their unique and different specifications and quality. Price also varies from low to high. It's depends our budget. Here today i will suggest you the best headphone of 1MORE brand. I am listening about this products from some months which named as 1More's Triple Driver and Quad Driver and I have to say that they are indeed winners. Their fidelity and clarity of sound would justify prices multiple times higher. Just look at these two, I will recommend you which one is best to buy. Soo here now i m going to compare 1More's Triple Driver and Quad Driver. just take a look here!
$77.85 Best Buy
$148.39 Best Buy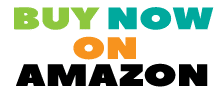 1MORE Triples is good as they are, it's fair to question if triples are good then why Quad Drivers are exist at all. I can tell you with its advantages and dis-advantages which is the best Obviously. But yes, there is a reason and a substantive distinction between the two models, and that's felt in the high frequencies. Their is treble can occasionally sound grainy, This is the one limitation of the Triple Drivers, and that's where the Quads come in and smooth everything out.As 1More puts it, "flat is good. Flat with a little bit of love is better." In short, the Triple Drivers give you more love, while the Quad Drivers offer more precision and refinement.
Features:
THREE DRIVERS– It have three drivers which consist of two balanced armatures and a separate dynamic driver. Together they perform an extremely accurate listening experience with unsurpassed dynamic power and clarity from deep bass to sizzling highs.
FINAL TUNNING – 1MORE is collaborated with internationally acclaimed producer, mixer, and sound engineer Luca Bignardi to perfect the final tuning to deliver a precise representation of your favorite artist's intended sound.
COMFORTABLE DESIGN– They're more comfortable and less likely to fall out, freeing you to enjoy your music. The oblique angled ear fittings naturally match your ear canals. 9 sets of included ear tip sizes ensure a proper fit for all.
INTELLIGENT TECHNOLOGY– It is compatible with iphone, iPad and Android.
In the box:
Triple Driver In-Ear Headphones

6 sets of silicone ear tips

3 sets of foam ear tips

Magnetic clasping traveling case

Attractive storage case

Quality dual airline adapter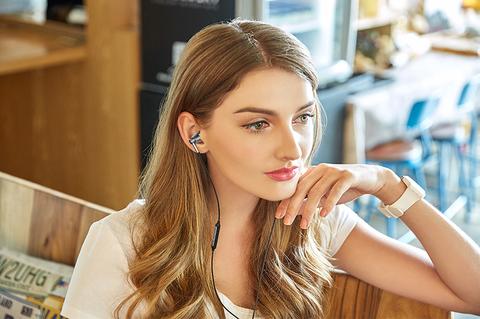 Good Stuff:
Unmatched combination of price, performance, and convenience
Outstanding ergonomics
Lovely sound
Excellent travel case
Bad Stuff:
Remote control feels cheap
Not great for calls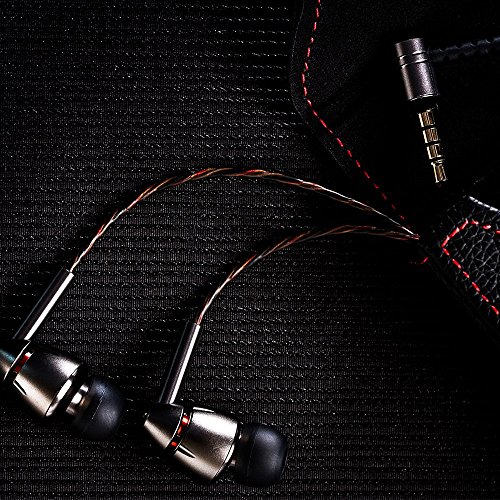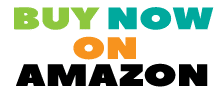 FOUR DRIVERS – It consists Four drivers. It include a 3 balanced armatures and diamond-like carbon dynamic driver to deliver unsurpassed dynamic power.
ERGONOMIC FIT – It included with perfected ergonomics ensures exceptional comfort and noise isolation. streamlined aluminum sound chamber
INTELLIGENT CONTROLS WITH MICROPHONE – It is compatible with Apple and Android devices. by using these headphones you can control volume, change tracks, and make crystal clear calls.
TUNED TO PERFECTION – By Grammy winning sound engineer Luca Bignardi Expertly tuned for a fully balanced.
DELUXE ACCESSORIES –

luxurious gift box,

leather traveling case,

9 ear tip sizes,

1/4″ and airline adaptors,

matching shirt clip
Good Stuff:
All the ergonomic strengths of the Triple Drivers
More refined treble response
Well balanced sound that will please audiophiles
reliable operation
Bad Stuff:
As the Triple Drivers It Could not possibly be as good value
Not great for calls
Comparison between 1MORE Triple Driver in-ear headphones and 1MORE Quad Driver in-ear headphones:
Product
1MORE Triple Driver In-Ear Headphones
1MORE Quad Driver In-Ear Headphones
Price
Best buy on Amazon
*

SALE

Best buy on

Amazon

Weight
0.6 ounces
1.2 pounds
Product Dimentions
1.5 x 8.5 x 6.5 inches
9 x 7 x 3 inches
color
Titanium
Space Gray
Cable Length:
1.25 m
1.25m
Drivers

THREE DRIVERS- these headphones have two balanced armatures and a separate dynamic driver. Together they deliver an extremely accurate listening experience with clarity from deep bass to sizzling highs.

FOUR DRIVERS – diamond-like carbon dynamic driver (like Mini speakers) + 3 balanced armatures (like Mini tweeters) deliver unsurpassed dynamic power and definition.

Frequency Range
20-40,000 Hz
32 Ω

99 dB

5 mW
Our Verdict:
The 1MORE Quad Driver in-ear headphones are costly as compared to 1MORE Triple Driver headphones. But quad driver headphones are worth every penny. Because it is more Excellent, accurate audio performance with wonderful balance between lows and highs. Comfortable, secure in-ear fit. Nice array of included accessories, including loads of ear tips hit it out of the park with this flagship pair of in-ear headphones with its balanced sound build quality, smartphone compatibility and price. These headphones will make you happy with good audio quality. So i will recommend you to buy 1MORE Quad Driver in-ear headphones
The only reservation that we have cheaper Triple Driver sibling which costs half the price from MORE1 and hence Quad Drivers face tough competition from 1MORE's triple driver headphones. In terms of value, the 1MORE Triple Driver headphones are the winner but for those who want just a bit better build and more detailed sound, the 1MORE Quad Driver headphones are worth the extra money.
"As of Writing this review their was a sale prevailing for the 1More Triple Driver earbuds where in you could save around $5-$6 if you order it now."