Bose Soundsport Vs Soundtrue Ultra [Reviewed 2019]
BOSE Earphones are engineered to give a powerful music sound with reasonable price,light weight and a suitable size. This earphones specially built for your life. let's have look! at this two earphones which are becoming very popular now a days.
The Bose Soundtrue and SoundSport in-ear headphones are not the cheapest pair of headphones around in this category

Anyone looking for a high end set of in-ear headphones without paying the exorbitant prices for noise cancelling in-ear headphones, I am comfortably recommending the best product out of this two.
The Bose Soundsport and Soundtrue in-ear headphones come in both Samsung and Apple varieties with the Samsung varieties only coming in green for the Soundsport and black for the Soundtrue.
Bose Soundsport Vs Soundtrue Ultra headphones : Review & Comparison
Bose SoundSport in-ear headphones: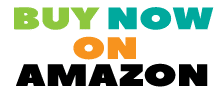 features:
High music quality. deep music, and clear sound.
To survive your busy day Sweat- and weather-resistant design.
It's comfortable to use. It conform to your ear's shape.
for switching calls and music on select Apple devices or samsung android phones, it have Inline mic and remote.
3 fresh new colors to suit your style
Dimensions/weight
SoundSport in-ear headphones: 

42″ (0.63 oz)

StayHear tips: 

1″ H x 0.75″ W x 0.375″ D

Clothing clip: 

0.75″ H x 0.25″ W x 0.5″ D

Case: 

3.3″ H x 3.3″ W x 1.1″ D
In the box
Cable Design:
The Soundsport has a traditional Y-shaped junction where the cable splits. 
Neither model has a tangle-free cable, which is a bit of a disappointment at this price-point.
The cable for both models terminates in a straight 3.5 mm jack that can accommodate a phone case.
They are also both sweat and water-resistant.
Bose Soundtrue Ultra in-ear headphones: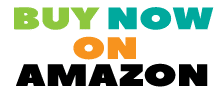 Features:
This earphones are small and lightweight for comfort.
It deliver deep, rich sound across a wide frequency range.
Maximized sound, so you hear natural-sounding lows, lifelike vocals and clear instruments.
 proprietary Stay with All-day comfort, Hear Ultra tips that stay soft yet provide a stable fit.
Extra durability, engineered and tested for the demands of your active lifestyle
One-touch convenience, with a variety of options for easily enjoying music and making call
These headphones are used for most Samsung and Android devices.
Dimensions/weight
Soundtrue Ultra headphones : 

48″ L (0.63 lbs)

Stay Hear Ultra tips: 

1.25″ H x 1″ W x 0.5″ D

Clothing clip: 

1″ H x 0.25″ W x 0.5″ D

Case: 

3.55″ H x 2.7″ W x 0.9″ D
In the box
SoundTrue® Ultra in-ear headphones (Samsung & Android)
3 pairs StayHear Ultra tips (S, M, L)
Carrying case
Clothing clip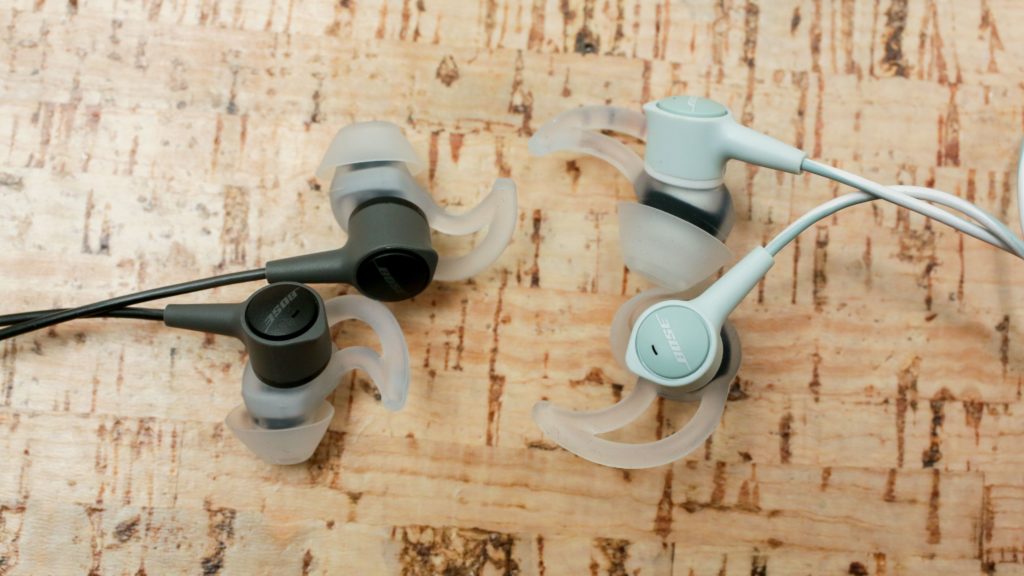 The headphones come in black or white and in versions for Android and iOS devices
Cable design:
Both the Soundtrue and Soundsport have a 1.22m cable.
The SoundTrue Ultra has a T-shaped junction where the cable splits.
 Bose build quality is pretty good, but this design feature unfortunately provides an additional stress point which can cause the cable to break internally.
The cable can also produce some unwanted noise.
The remote is located fairly close to the ear.
Verdict:
 The Soundtrue Ultra is a updated version with noise-isolating ear tips and balanced audio performance and extra added remote requirement. They are definitely not a bass-heavy build though and that won't please everyone. They also have some questionable design choices. The Sound  Sport has great features for physical activity, but it does not provide strong sound isolation. The sound is a little more tailored and has a stronger emphasis on bass. If you don't need a remote, the Soundsport is the best as compared to sound ultra.because sound ultra is only available with remote included. The SoundSport is  affordable with a good audio quality. So i will recommend you to buy SoundSport if you don't need additional remote feature, particularly if you go for the audio-only version.
---
FAQ's
How to pair bose soundsport ?
Pair bose soundsport on an NFC-enabled phone

Turn NFC on
Turn on the headphones by pressing the Power/Bluetooth button for 1 second.
Tap the back side of your phone on the inline remote and follow the phone prompt to accept a connection.

Pair bose soundsport on other phones

Press and hold the Power/Bluetooth button until you hear the "ready to pair" voice prompt or until the Bluetooth LED flashes blue.
Follow the directions within the smartphone's Bluetooth menu to connect the headphones.