Bowers & Wilkins, is a British company that produces audio equipment,  loudspeakers and headphones. B&W was founded in 1966 by John Bowers at Worthing, West Sussex, England.
Bowers and wilkins has a global phenomenon from humble beginnings it has become a world leader in acoustic. It mostly used in leading recording studios. And music that will soon be heard everywhere. Which is first heard on bowers and wilkins loudspeaker.
John Bower said -"If you can make a better product, then you will sell it"  –
There's a different types of headphones over ear, costing between $200 and $500, that's defined by an emphasis on striking, premium design, and an exciting sound that's rich on crowd-pleasing bass. Bower and wilkins  is a popular company for headphones and loudspeaker. They introduced wireless versions of loudspeaker and headphones with best quality.  The two best-known models, the P5 and P7 are introduced which have high sales now a day, and I got to spend a couple time to research on it for better review. Here I am introducing them with their comparision and  at end of the review I will suggest you which is the best to buy.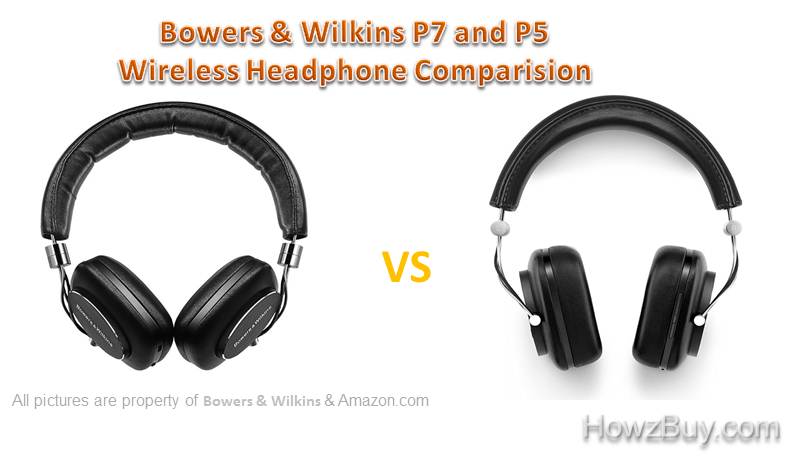 Bowers & Wilkins P7  AND Bowers & Wilkins P5 Wireless Headphones Comparison
Bowers & Wilkins P5 Wireless Headphone review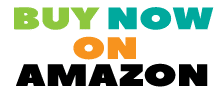 Most of the peoples listening to music through wired headphones, but that hasn't stopped certain influential audio companies, including Bowers & Wilkins, hence it has jumped from wired to wireless, bowers and wilkins introducing a Bluetooth headphone which is named P5 wireless headphones is for all intents and purposes a dead ringer for the P5 Series 2.
With a swanky, sturdy design that's a mix of retro and modern styling Like it's wired sibling , the P5 Wireless has a good look and feel of a higher-end headphone. For an on-ear model, it's comfortable. At 213 grams, it weights  0.6 ounces more than the wired P5 and comes with a two-year warranty  which is more because  most of the headphone warranties are one year.
Features:
CONNECTIVITY:
With the P5 Wireless headphones You can connect any Bluetooth enabled devices. As soon as you pair them within seconds it gets connected and you're good to go. And The P5 Wireless lets you listen to your favorite playlist for 17 long hours without any disruption from wires and dying battery.
Amazing sound
The first Bowers & Wilkins wireless headphones sound just as good as their wired siblings, after that they introduced some more versions of P series.  In P5 they used advanced mic system with CVC2 technology which ensures that clear voices and reduce wind noise when taking phone calls.
Quality
With advanced Bluetooth streaming for unrivalled wireless acoustic performance,3.5mm stereo mini jack, P5 Wireless combines the fantastic sound of P5 Series 2 which results in better quality
Battery Life:
P5 Wireless charges via USB and if you want to save your battery, it also comes supplied with a cable. An incredible battery life of 17 hours  wireless playback between charges. Using high quality Bluetooth  these headphones allow you to stream Hi-Fi quality music from your smart phone, or computer.
Design:
 It designed with a diaphragm like traditional loudspeakers, which resulting in more precise diaphragm movement and becuase of that it have amazing sound quality.
Warranty:
Bowers & Wilkins P5 Wireless Headphones is equipped for 2-years of limited warranty only when purchased from an authorized dealer. Please update your device to the most recent software, only if you experience blue-tooth connection issues, and make sure you have a stable streaming connection i.e Wifi or Data.
Advantages:
Loud, expressive bass with no distortion
Clean mid and high frequency sound
Excellent build quality
Comfortable, even for those with large heads
Long lasting battery life. Battery life is quite good at 17 hours.
The earpads are removable, and a cable is included for wired listening along with a nice carrying case.
Disadvantages:
Expensive
Bluetooth pairing isn't always automatic


What's in the box?
P5 Wireless headphones

Universal cable

USB cable

Carry case

Literature Pack
Bowers & Wilkins P7 Wireless Headphone review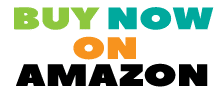 Features:
Comfort and build:
A class leading 17 hours of listening between charges. To deliver pristine audio on the move. Same as their wired siblings, P7 Wireless utilizes B&W acoustic technologies.

 The earpads are very comfortable and can be worn all day. These wireless equivalents have all the best  qualities of their wired siblings.
Battery Life:
They have the lithium battery which is same working for 17-hour as the wireless P5s, and it is charged via USB cable, so it is unlikely you are ever going to run out of power during the day as long as you start fully charged.
Connectivity:
By using the power button the P7's aptX Bluetooth connectivity is controlled. Just slide the button and by using that button you can turn on and turn off, and push it inwards to make the headphones discoverable to new devices.
Once paired with a device, these cans don't need to be made discoverable again to connect.
Design:
On the right earpad lie the controls for volume and playback, each of which are clearly distinguished from the other by the raised design of the middle button that toggles playback.

The P7 Wireless is made from the finest materials. Which include aluminum and sheepskin leather, not just for performance but also for luxury and durability.
Warranty:
Bowers & Wilkins P7 Wireless headphones come with a 2 year limited warranty.
additional specs
| | |
| --- | --- |
| Connector | 3.5mm |
| Bluetooth | |
| Weight (g) | |
Advantages:
It have Aluminum frame, sheep-skin leather, and memory foam.
It is Highly enjoyable, bass-rich sound signature.
The Battery of P7 lasts a long time and doesn't add extra noticeably to the weight.
Under the worst listening conditions, they sound their best with good quality.
It has a very Stylish design
Good audio quality
Easy usability
Bad Stuff:
After an hour's use, Fit is tight enough to be fatiguing.
Bluetooth connection can be unreliable because of poor connectivity with the devices.
Pricey for a set of fun cans
They sound their best under the worst listening conditions
What's in the box?
P7 Wireless Headphones

Universal cable

USB charging cable

Carry case
Comparison of Bowers Wilkins P7 and Bowers & Wilkins P5 Wireless Headphone:
Product
Price
 Best buy on

Amazon

Best buy on Amazon 
Type

Bluetooth on ear. T

his means that ear pads are positioned upon the ear

Bluetooth over ear. This means that the ear pads sit around the ear

Carrying case
Soft quilted pouch
Soft leather pouch
Product Dimensions
2.9 x 7.1 x 8.7 inches
15.3 x 11.8 x 14.2 inches
Weight
1.7 pounds
2.2 pounds
Battery
1 Lithium ion batteries required.
Additional Items
Universal cable, USB charging Cable
Compatibility
Both headphones include a remote and mic cable for use with compatible iPhones, iPads and iPods and a universal cable for other devices.
Frequency Range
10-20000 hz
Impedance
260
220

HAS A NEODYMIUM MAGNET

Yes
No

Sound Pressure Level

115dB/mW

111dB/mW

Has a Tangle Free Cable

No
Yes

Connector

It has a 3 mm connector

In line control panel

Available
Our Verdict
Researching on headphones and finding their pros. and cons. is a fun job for a music lover. B&W's wireless headphones meet the high standard that we have come to expect from the company. Bowers & Wilkins is a half-century-old British audio company which is very popular now a days. They have introduced the P5 and P7 which are best products. The P7s is touch-sensitive ear-cups that let give you basic controls with the swipe of a finger also it gives a better noise-cancelling. As compared to P5 Headphones P7 have  a very good quality  with soft leather,  Low pressure level, good compatibility, high accuracy and sensitivity. B&W magically transitioned its luxurious P7 headphones to Bluetooth and made them sound even better than the wired version.  Yes it is expensive than P5, but due to all features it worth of its price. So here, I will recommend you to buy P7 wireless headphones which has  a luxurious features compared to 
P5 headphones.
With or without wires It's performance is Warm, dynamic, and detailed
Brilliant industrial design, with a luxurious look and feel
Outstanding noise isolation
The brilliant sound quality will melt your face.
It have Aluminum frame, sheep-skin leather, and memory foam, supple leather and flashy chrom hardware which feels great on your head.
Simple controls make it easy to control volume, etc.
You don't have to worry about them dying all the time because of Solid battery life.
And seriously, the Bowers & Wilkin's  P7 wireless headphones considering all the features, Battery Life and Durability are best. Check it on amazon and get more discount and special offers.
The only thing you should consider is your budget.