I use refrigerator at home to preserve Vegetables, Meet and Food items, but when I am outdoors for weekend camping I always wonder about how to preserve the food items! Incidentally couple of months back one of my colleague told me that using a vacuum sealer will help me preserving my food during my weekend camping trips, it was just Wow for me! … I never thought about this! Okay, So I first decided to research a bit more about vacuum sealers and if they really help with or without refrigeration to store food items for longer period of time I would go for it.
What is a Vacuum Sealer?
A vacuum sealer simply vacuums and seals! Put your food item inside a plastic bag, use vacuum sealer machine to suck out all the air out of a plastic bag and then seal the bag perfectly so that the air never enters for years. So your food item is safe, no air, no oxygen around it means no oxidation & hence it will last pretty long time than just refrigerating it.
And definitely when I tried the vacuum sealing I found that it not only extended the shelf life but also preserved the freshness, natural aroma, color & taste of food. its really cheap method, simple to use at home. And as said for outdoor camping I am vacuuming it, refrigerating it and then taking it in a cool box, super easy, super helpful!
But now next thing came to my mind! and I tried it too!!
How much benefit I will get if I combine vacuum sealing with refrigeration together?
I first used vacuum sealing for my first weekend camping and super exited with the benefits, so after coming back I began using it at my home too, means combining it with refrigeration. Surely it further enhanced shelf life.
Yes, when I refrigerated vacuum sealed food, I could almost get 3 to 5 times more shelf life specially for the meat. And if you also experiment about food storage life at home, please let me know through comments about your experience and suggestions or tips.
My own experience is further reinforced by the statement by  Chef Janet Crandall which are available one of the famous website thewirecutter.com, let see what she says –
"Normally, raw frozen meats can be stored safely for about six months to a year. Vacuuming removes about 99 percent of the air, so that meats can last about three years." (Though Crandall admitted she's never kept anything in her freezer for up to three years.)
Now as per my standard practice I went to USDA website to research more ….
What does USDA says about vacuum sealing?
As per my knowledge USDA has not published any research report on vacuum-sealed foods and its shelf life!
So all that you can do is to get basic idea on how much the food will last in refrigerator using the USDA's recommended guidelines for safely storing food, and apply some factor to get extrapolated life when vacuum sealed!
You can also ready my own compilation on Refrigerator Food Storage : How many weeks ? Is it SAFE?
So by now I am able to appreciate some benefits of this simple technique and time to think on real need at home.
Do I really need to buy a Food Vacuum Sealer for my Home?
Yes, Its easy, Its effective, Its economic too.
Saving food is like reducing a National Wastage, efforts put by someone producing the food, transporting it, there is a carbon print behind every food item I get at my home and reducing its wastage means reducing the carbon print.
Now after I got used to the vacuum sealer I can surely say that using this simple technique of removing air around the plastic packed food helps to maintain the natural aroma & the food tastes as fresh as it was at the time of packaging. Specially I am happy to use it for my outdoor trips. [but only for two days trip and not more than that without refrigeration plz]
While I was not using this technique, I used to buy few food items in bulk from supermarket, and keep it in containers, plastic wrap, or zip-top bags. But after I bought the vacuum sealer, I am able to save space and preserve them for long long time. Surely helped me a lot.
I am even now using it to store my garden ripe veggies and fruits, specially fresh berries and results are fascinating.  I need to try it further on some pantry items too .. may be crackers and nuts, which often goes stale or rancid. I think it should work due to basic principal of no-oxidation.
In short Vacuum sealing means practically no food-wastage. Just cook things, vacuum it & freeze it until you're ready to eat. No more freezer burn or brown, oxidized meats…
Now first benefit is good storage for longer period of time and the other one is Cooking!
Yes, cooking the sous vide vegetables!
When I out the bagged food in a circulating water bath, if some amount of air is left in the bag, then it floats and results into an uneven cooking. Or when I try cooking at high temperatures, the air in the ziplock-style bag or sous vide bag expands and steams out, resulting into some effect on the taste I get.
But now while I sous vide in a vacuum sealed bag, there is no air, so no floating and overheating, giving me a  perfectly executed veggies, good quality crunchier, denser and colorful vegetables. it results into even cooking temperatures and faster cooking times. 
It surely maintains flavors, juices, and aromas of my food, even I have marinated the food & sealed it before cooking, this I can never do in a zip-lock bag, where it the marinate simple spills out.
And I can store it in the fridge for weeks at a time or even freeze them without worrying about freezer burn.
I am sure when you try it at home, you will soon discover what you like to vacuum seal and what you don't.
its Party time!
Now it was a party at my home and time to experiment this newly learned technique!
I simply vacuum-sealed separate portioned chicken breasts and steaks and cooked them to perfection with Joule. Now I stored them in the freezer in the same vacuum bag I used for cooking. It was a charm of the party of 20 people! everyone wondered how did I make it in so short time! Very good … very very good for me.
Saving space! Lot of space in my freezer! Still being safe.
Previously I used containers, plastic wrap, or zip-top bags to keep food in freezer which occupied lot of space, but after I started using this vacuum sealing bags, the same freezer space accommodates almost twice items than before. So no need to go for big freezer now 🙂
Another benefit is handling the items is very easy rather than handing the containers or bags, the vacuum sealed bags are really easy to handle, even kids can handle them safely. Further handling the food with bare hands does not contaminate, I can wash the pack before opening.
And while the sealed plastic bags are kept in freezer, it lowers the risk of listeria or botulism which is found in Vegetables which can be contaminated by soil and water carrying bacteria. Listeria is also found in raw meat and cheese. So improved safety  I would say is another benefit of vacuum sealing.
It does not mean that I vacuum seal everything I store in freeze!
Yes, every technique will have its own limits … and sometimes even it will not be necessary to put the air out.
As an example, if its a liquid, like the soup! difficult to vacuum it unless I freeze it to solid, but yes, for taking it for outdoor camping, I do freeze it, vacuum it and take it in a cool bag. Yep, it works perfect.
But when I tried it on a fish last week, it just crumpled it! oops!! I will never do it again, or may be I would have used less suction power or stopped it little before putting too much suction pressure of bag. Anyway maybe I will master it in a while. So if you are already using this machine from years, please tell me how do you vacuum seal a fish? Simply put it in comments section below this post, help me learning more.
And when I tried it on burger it just ended up with the texture of ham rather than a juicy beef patty! I found that a burger needs little air to survive!!
Using my Mason jars : Extend technology to tradition!
Yes, finally I can't leave my lovable Mason jars, which I use from years together to put strawberry and blackberry jams, chocolate sauces, hot mustard's!
Also I use Mason jars to keep dry foods like dried fruits, brown sugar, baking flour and aromatic spices which I generally get from my Indian friends!
In my college told me that she keeps everything in vacuum sealed mason jars, I am planning to buy them this week & start using, but looking at the benefits I am sure I it will be my next favorite to the vacuum sealers.
I have ordered FoodSaver Wide-Mouth Jar Sealer from Amazon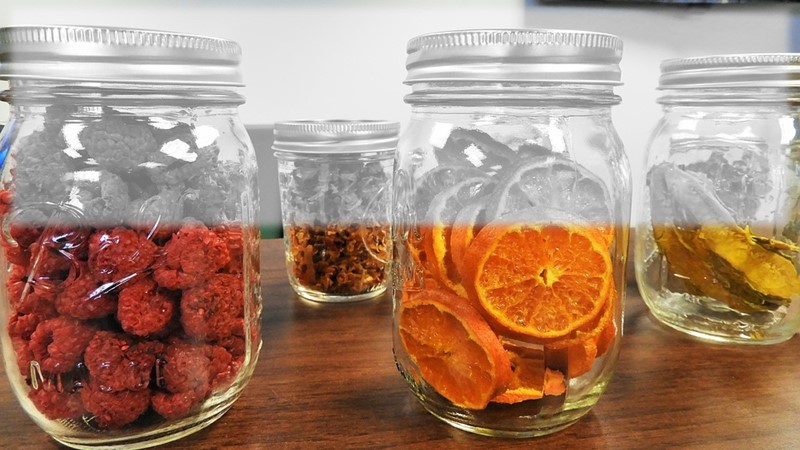 What are some crazy ideas with vacuum sealers!
Preserve documents?
Apart from using this small machine for food and cooking, there can be something crazy thing which works practically perfect!
What is that?
Well some of the items like jewelry, antiques, paintings, important documents can be vacuum sealed using the small external vacuum sealers and preserved for long time, again the same funda, no oxygen to accelerate the degradation process. Cool!
What Kind of Vacuum Sealer Should I Get?
There are variety of machines available small portable to large batch processors. Home to Hotels!
Although I am using simple little portable automatic Vacuum Sealer Machine from FLAGPOWER which I got for FREE evaluation, I will provide you information on two major types of vacuum sealers.
[ I am giving here Amazon link if you would like to check price of FLAGPOWER Vacuum sealer]
Mainly there are two types of Vacuum Sealers in market
Chamber vacuum sealers [Big and Powerful]
External vacuum sealers. [Small and Portable]
Chamber vacuum sealers :
for hotels & commercial use
Generally these are made for quickly sealing food in airtight plastic packaging, they size large and expensive.
It contains a large chamber backed up by a powerful vacuum pump which is capable of quickly sealing multiple food bags in a single go. Now this is not meant for home use, but specially for a restaurant or hotel.
Benefit is that unlike external vacuum sealers, the pressure inside chamber & bag remains same, and so the sous vide bag never collapses which makes chamber vacuum sealers great for commercial use.
Also sealing liquids is no issue here for chamber sealers and you need not have to freeze it before sealing.
In fact most of the Chamber vacuum sealers are so large that they can easily accommodate 2-pint Mason jars, so no need for any additional accessories to seal jars.
However as said these are meant for commercial or large scale use and are available for price of around $700 to $1,000, also due to size they usually can't fit on home counter-top.  They need special care, maintenance and meant for commercial use.
Anyway this is just for information for educational purpose and home users like you and me do not even need to think about buying them.
External vacuum sealers :
for home use
These are compact (sometimes portable) taking very less counter-top space, cheap & quick for single bag operation.
There are some hand-held home vacuum sealers which uses specialty zip-top bags, however the vacuum sealing is very weak, so I don't think they are true representatives of this technique.
Anyway I will show you how my home external vacuum sealer works.
How it works?
Put the food inside the special plastic bag (normally supplied by the machine manufacturer). Now place an open end of the vacuum bag inside the machine, shut the lid. After starting, the machine will suck air out from the bag thus removing the oxygen, once it knows that required vacuum levels are reached, sensor will automatically seal the bag end.
Obviously these are smaller in size and power as compared to the commercial chamber vacuum sealers.
Look at the video of a small one I am using at home (from FLAGPOWER), this makes very little cozy sound giving feeling of something happening around, my daughter keeps looking at it start till end!
It takes very little time to complete the process, simple to use, no complex mechanisms and moving parts and fully automatic, automatically seals once done. If you want to take one more shot, just wait for half a minute.
[For the portable vacuum sealer I am using, it takes about 30 seconds for complete sealing, stops automatically after the work is done]
These external type of vacuum machines uses "quilted" bags so that the air can be drawn through the material during the suction process. In market you often get pre-made bags or continuous rolls that you cut to the required size.
And do not try to use it for sealing liquids directly! it will simply damage the machine sucking liquid or vapors into it. If at all you want to do it like pack a soup, then use my suggested easy workaround that is freeze it full and then vacuum seal it.
My Selection criteria for home use –
There are multiple things to look for if you really want to get to the depth of research!
[I just got a simple portable one for my home use and happy with it, but you can surely dig to the bottom of sea]
Vacuum suction power
The unit of measurement for the suction power is inches of mercury (inHg)
The more inHg means stronger suction power. Generally the ones available in market can product up-to 15 to 25 inHg suction power, anyone in between this range is practically more than sufficient for home use.
Tip : If you want to use it for hiking at high altitude locations, then I will recommend going for more powerful strength like 25 inHg, so that the function goes not get affected due to altitude impact. (The atmospheric pressure at high altitude impacts the function)
Manual or Pulse control
Some of the entry level cheap machines do not have an automatic stop function based on sensor, hence if you try vacuum pack things like berries there are more chances that they get crushed before you stop! Make sure at least the model has got STOP or CANCEL function so that you cut the process at hit of button.
So best way is to use pulse control automatic machines (They are also cheap as low as $50) which automatically stops after attending desired vacuum levels and perfectly fine for delicate food items like berries, angel food cake etc. So no more smashing with full auto pulse control machine.
Or look for options like Gentle & Normal pressure, such selection provides you choice for delicate items.
Some machines do provide Moist and Normal selection modes. But I am not sure how much useful they are! I can't think of something that's moist! maybe a cake?
Accessories
Now a days anything you buy a mobile or smartwatch, a food processor or vacuum sealer .. comes with some or the other attachments or accessories! which enhances the basic function of product by adding little extra cost.
As an example, a jar attachment for sealing wide-mouth canning jars, a marinating canister for quickly marinating meats, or bottle stoppers to remove air from opened bottles of wine.
Some of them come with a removable drip tray in the chamber to catch any stray liquid that escapes the bag while sealing, this helps keeping your kitchen clean, but this is not a must accessory.
Packaging bag size
For home use any model which caters to the size of around 11 to 12 inches shall be more than sufficient.
Some of them (slightly costlier) contains a dedicated slot for storing extra bag rolls and a bag cutter for customizing bag size, but again this is not a must! If you have money to spend then go ahead! get extra comfort.
Noise dBA level
Look at the video that I have posted in this post, I found it pretty acceptable, its lower than a juicer grinder. I tried measuring the noise level using my mobile App, and it turned to show somewhere around 70-75 dBA, simply great. I would say it is moderate and acceptable. Just for info my juicer grinder makes noise upto 85 dBA.
Price
Finally price is what you pay for, facilities and comfort versus basic function.  I mean value for Money.
Market is flooded with Vacuum sealers for home use and they cost somewhere around $25 to $750!
Below $100 pick
Obviously machines sold under $100 are smaller vacuum capacity & less facilities like missing bag cutter or roll holder, but okay for home use. [I got simple one which costs around $30! and it works great]
My pick below $100 category is Nesco American Harvest VS-12 130W Vacuum Sealer, Black/Silver, you can check price as on quickly from Amazon website.
Some quick facts about my selected Nesco VS-12:
Its a great vacuum sealer with a powerful suction, useful controls, an accessory port (for using attachments to seal jars or marinate meat), and capability to create a single or double seal on bags.
It has got a cancel button for stopping the machine any-time you want.
The lid easily gets locked into the right place, guaranteeing a secure suction every use.
It has got a built-in holder for conveniently storing bag rolls and the sliding bag cutter, which helps slicing the plastic roll to the desired size.
The extra wide 12¼-inch sealing bar is more than sufficient to cover most of the home use food sizes. They provide two starter bag rolls, one measuring 8.7 inches by 9.85 feet and the other 11 inches by 9.85 feet, which are perfect for home use.
Below $100 pick
Somewhat costly models in the range of $100 to $200 have larger motors, higher vacuum strength, more controls like pulse or pressure control, stop or cancel button, a built-in bag cutter, storage for the bag roll etc. However again it depends how much you want to spend and why?
My pick below $200 category is FoodSaver Vacuum Sealer V4440 2-in-1 Automatic System with Bonus Built-in Retractable Handheld Sealer & Starter Kit, Black, you can check price as on quickly from Amazon website.
My recommendation is to choose any branded machine below $100 price band for home use.
Just for your information I am  giving a photo collage glimpse of the one I have got at home.

[ AutoVacuum Sealer Machine from FLAGPOWER ]
Do's and Don'ts
Don't pack liquids such as soups or stews. It can damage the machine pump.
Don't lock the lid in the closed position when the machine is not in use, this may create permanent compression to the gaskets.
Do pat the meat dry with a paper towel before adding it to the bag.
Do freeze the meat before sealing.
Do wait for a minute between sealings to prevent overheating.
Tip : You can wash and reuse bags. However for raw  meat always use fresh bags.
Conclusion
Small smart equipment's like Vacuum sealers are boon to the modern kitchen. A small expenditure is worth of thousand dollars adding a special flavor to food you eat everyday.
I strongly feel that a Vacuum sealer has to be part of your kitchen.
The sous vide using a vacuum sealer will largely outweigh the initial cost investment.
These are really a Value for Money technology piece that you should own.
Participate in helping each other:
Please do put comments in below section so that others know about your experiences about how you are using the vacuum sealers, and how it has helped you over time to enhance the rich food experience for you and your family. Since I am new to using this I will surely keep adding my experience over time.
Hope this helps!
Cheers!!