I know Why You are Here :
Tired of your boring, bulky, dim table/desk lamp which you bought by paying a high amount of bucks.
Wait, Have a look:
What if I recommend you a bright light-weight, portable, adjustable desk lamp at no more than $25-$30.
This it the Cherry on the Cake:
TaoTronics 12 W Desk Lamp is one Such most brightest Lamp
you'll find at its price range.
TaoTronics 12 W LED Desk Lamp with USB Charging Port – TT-DL13 Review
Features
Design & Flexibility- The Lamp has been designed with keeping in mind best flexibility along
with best light angle and easier portability. placing the lamp from one table to other comes
handy with its light weight architecture weighs just 2.5 Pounds. The adjustable head can rotate
90 degrees Left & Right or 135 degrees Up & Down, so you can focus the light perfectly on
the things which matter more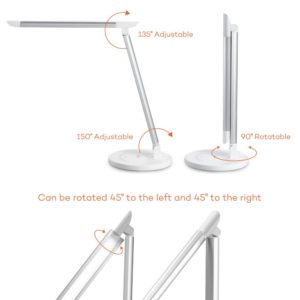 Touch Control – Slide your fingers along the touch pad to set the brightness level and
the lighting mode of your choice. It's convenient and easier than flicking a light switch.
Mobile Charging Port – With its Built-in USB Port you can charge your mobile without
any extra need of a charger. Just connect the Mobile's USB Cable to the Port and enjoy
seamless charging on your desk. Capable of charging your device with 5V/1A. 
5 Unique Light Modes – With 5 Light Modes like White, Cool-White, Natural Light,
Yellow, Warm Yellow its gives more option to the user for adjusting according to the
surrounding lights.
I got the Brightest LED Desk Lamp with an In-Built USB Charging Port for my Phone. I'm so Happy.
Click To Tweet
Eye Protection – 
Design to be soft, stable and non-flickering, the lighting is friendly
on your eyes so you can enjoy what you're doing for longer. Reading experience can be lot
more better with best adjustment of brightness and color modes.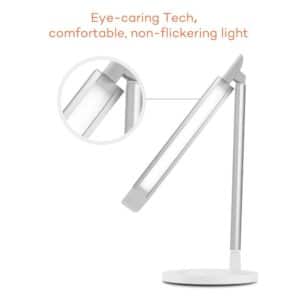 LED Life (Durability) – The small LED bulbs could last upto 50,000 Hrs or more without
replacement. Which makes the Lamp more lovable and User-Friendly. The lamp would last
for decades without any worries of loss and moreover the lamp comes with an Amazon Warranty.
Technical Specifications :
-Wattage: 12W
– Luminous flux: 410lm
– Body material: Plastic + Metal
– USB Charging Port: 5V/1A
Pro's
Con's

Good Brightness
Cheap in cost
Lightweight
Energy Efficient
USB Charging Port

No Battery(Only AC Supply)
Fixed Flexibility Range
Expert Advice : 
The Lamp has good brightness level, good design, low cost along with a handy USB Port
it is a best choice for the one who are looking towards buying a good quality bright desk Lamp
in less price. It costs no more than 30$ which makes it more lovable.
The Lamps size is also minimalistic with good modern design.
Only Drawback of it being NO Battery Support makes me wonder because with an Battery
along with the desk lamp the full fledge use of the USB Charging feature could have been
possible for people who are fond of Trekking or one who are far away from AC Power Supply.
TaoTronics 12 W LED Desk Lamp with USB Charging Port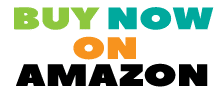 What's in the Box :

LED Desk Lamp
Power Cable
Warranty Card
Cleaning Cloth
User Manual
FAQ's :
I'm unclear on what the slider does. Does it control color temperature, dimming, or both?
The slider controls the dimming. There is a small button above the slider that controls the color temperature.
Yes. It's included and everything is ready to go.
What is length of the horizontal lamp arm?
I think this lamp would be perfect, for an average size desk. The horizontal arm is approx.
12.5″ in length, plus the upright post also can be adjusted as well. It set at a 45 degree
angle gives it a 21″ length when measured from the center of the upright post. And the
horizontal arm can be pivoted left and right to aim the light even more.
If You come up with any other questions feel free to place them in the
comments below.