Choosing Best headphones…?
Sam & Harry wanted to buy new headphones but they were confused which one are best.
So what they did was they researched the Internet and at last they realised they were more confused.
Sam preferred Wired Headphones Harry wants Wireless But which Brand to consider…!
One Day John told Harry & Sam to check for the best reviews and details on Headphones &
any other electronic Gadgets only on Howzbuy.com.
So Here you are…
Confused like Harry & Sam, Don't Worry… I'll suggest you only the best.
Here how it goes…
Taotronics a  Germany based Brand has been doing great in USA with more than
Million satisfied Customers around the Globe. I'll be comparing two of its
flagships one is Wired & the other being Wireless.
Taotronics Wireless TT-BH07 headphones :
One of the Best Featured Noise Cancelling wireless Headphones I could say.
They are loaded with AptX sound Compression Technology for Better Audio Quality,
The winged shape design ensures firm fitting in ears.
They are so light weight(0.5 oz) that you won't even feel like you are wearing them.
Powered with Bluetooth 4.1 Connectivity you can you them seamlessly for Running,
Gyming, Cycling, etc without any tangling wires hanging around you.
The Magnetic Back allows you to wear the headphones as a necklace around your neck
while you are not using it.
It has a long Battery life around 175 Hrs Standby and 5 Hrs Playback.
Furthermore buttons on the devices prove handy when it comes to handling
incoming calls, adjust volume or Use Siri.
Its IPX5 SplashProof feature ensure it stays fit and fine as you are while you use it outdoor or while doing hardcore sweaty workout.
Taotronics Wired Noise Cancellation TT-EP01 Headphones :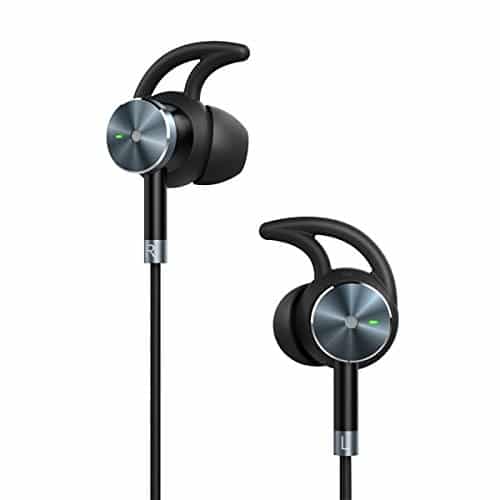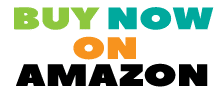 Best in Style, Best in Design, Best in Sound.
TaoTronics Active Noise Cancelling Headphones, Wired Earphones are one of the best Wired Earphones you would get in market today in its price range.
Its Metallic Aluminum Alloy Body makes it best for rough & tough outdoor use.
The LEDs on its back indicates Charging Status,
USB charging inactive:
NC ON = green
NC OFF = unlit
USB charging active:
NC ON = orange if battery is charging; green when battery fully charged.
NC OFF = red if battery is charging; turns off when fully charged.
It comes with a long 55″ wire, Featherlight to ears around 5.6 oz makes its presence unnoticeable while your music keeps playing undisturbed.
Its Battery last more than 13 hrs upto around 15 Hrs So you could enjoy music while being on international Flights.
It also gets charged within 1.5 Hrs, isn't that quick for a so long battery support.
One of the feature I'm in love with it is the Noise Cancellation switching ability which ensures saving of battery while you can turn off NC at silent areas where you don't need it.
It comes with a 3.5 mm Gold Plated Jack. Its Advanced Noise Cancellation technology can reduce unwanted sounds by up to 30dB.
Some Technical Stuffs,
Taotronics Wired vs Wireless Headphones
Product
TT-EP01
TT-BH07
Product Dimensions
0.2 x 0.2 x 0.2 inches
23 x 1.3 x 23 inches
Weight
5.6 oz
0.5 oz
Batteries
1 Lithium Polymer batteries

Noise Cancellation Technology

Advance Noise Cancellation
CVC 6.0
Bluetooth Version
NA , Wired
4.1
Battery Backup
upto 15 Hrs
upto 5 Hrs playtime, 175 Hrs Standby.
Built-in Mic
Yes
Yes
Construction
Machined Aluminum Alloy
Regular Plastic Body
Buttons & LED
2 LEDs, 3 – volume adjustment, track selection, and play/pause
1 LED, 3- Volume +/-, Mobile Functionality Button
Battery Indicator
No
Yes
Extra Feature
Turn Noise Cancellation On/Off, 55-inch Wire Length
AptX on Supported Devices, Magnetic Back, IPX5 SplashProof
Special Offers & Discounts

Best Offers on

AmazonUS

Special Discount on

AmazonUS
Which one to Buy ?
If you are Sam and want good quality wired headphones in cheap prices The TaoTronics Active Noise Cancelling Headphones, Wired Earphones In Ear Corded Earbuds with 15 Hours Playtime and Built-in Microphone are the Best option you can have this summer. Its Sturdy and Stylish rigid design makes it the best outdoor partner.
If you are Harry and love Wireless Earbuds TaoTronics Bluetooth Headphones, Wireless 4.1 Magnetic Earbuds aptX Stereo Earphones are a must buy Headphone for you. It also has an offer ongoing while writing this post on 27-June-17, you can get Taotronics Bluetooth Receiver in a discounted Price if you Buy 1 Earbud. I recommend checking with the seller.
Just bought TaoTronics Earbuds, I'm in total Love with them.
Click To Tweet